The laboratory is integrated in the new technical platform for microbiology which opened its doors in October 2010. It includes four laboratories: bacteriology, hygiene, parasitology-mycology and virology. It has 100 technicians and secretaries and 30 biologists. The following charts indicate the functioning: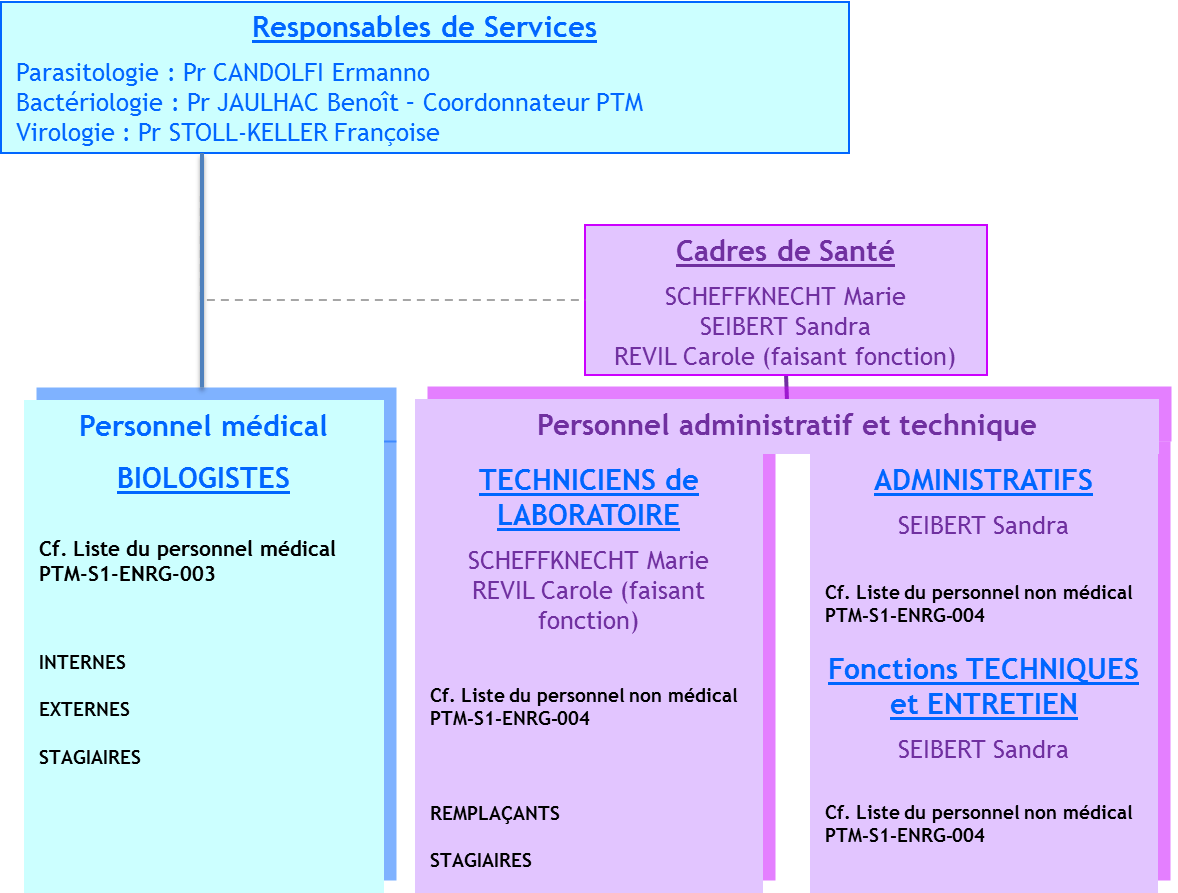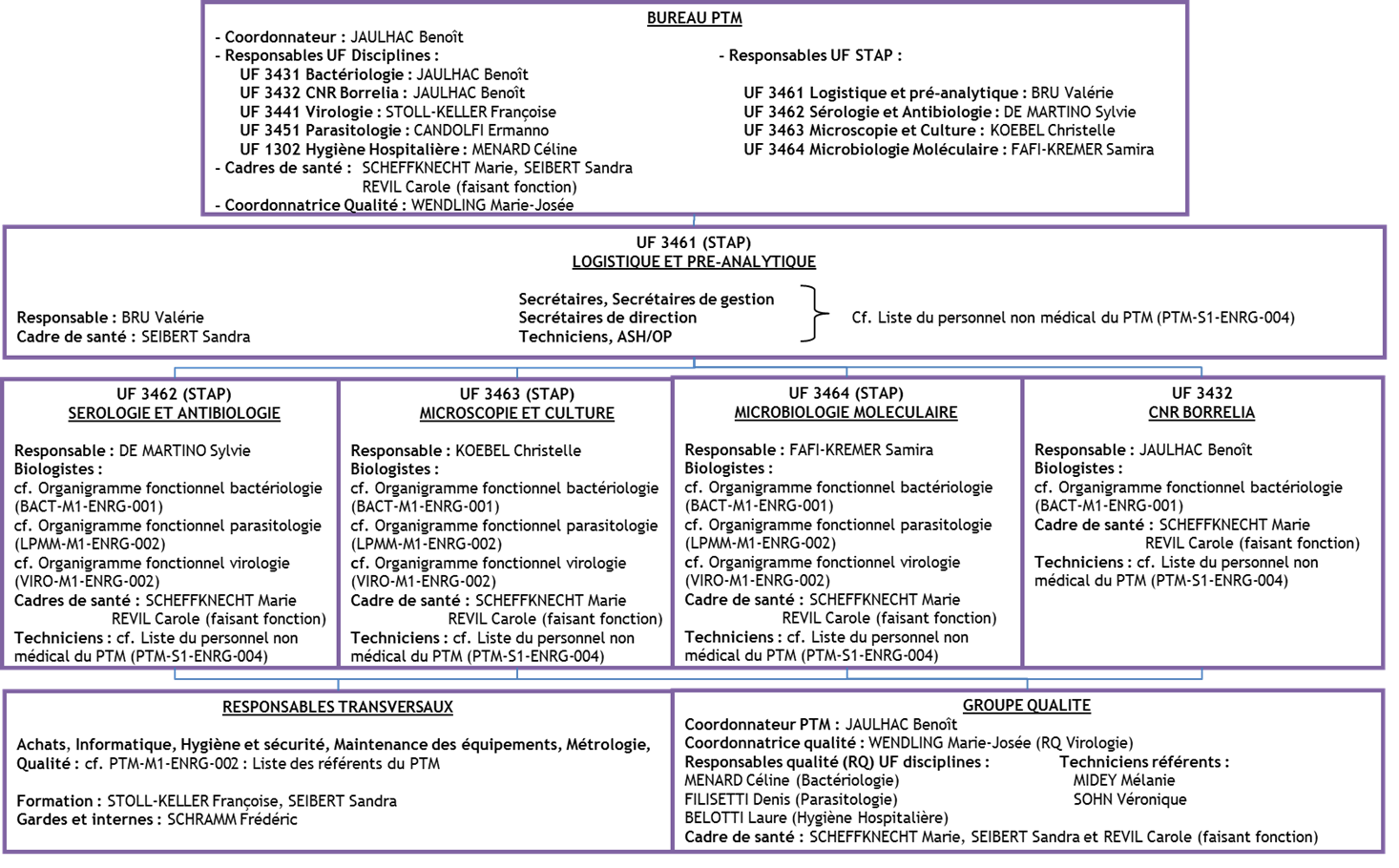 The laboratory employs seven permanent and four contractual biologists. The laboratory provides a 24/7 standby emergency service for malaria diagnosis in case of fever after returning from the tropics. Since 1995 the business activity has grown by more than 60%, while improving economic performance, which makes it a "profitable" laboratory.
The laboratory is dedicated to the diagnosis of human, but also animal parasitic and fungal infections. It is composed of three entities, a toxoplasmosis laboratory associated to a national reference center (immunology section and associated laboratory for molecular biology),a parasitology laboratory and a mycology laboratory. The toxoplasmosis laboratory has essentially an activity of expertise for private medical analysis laboratories and regional hospitals, the parasitology laboratory has its activity focused on the diagnosis of tropical infections including malaria while the mycology laboratory is engaged inr the diagnosis of nosocomial and opportunistic infections. The laboratory also has expertise in the identification of insect and mite pests. The list of analyses can be found on the website of the University Hospital of Strasbourg.